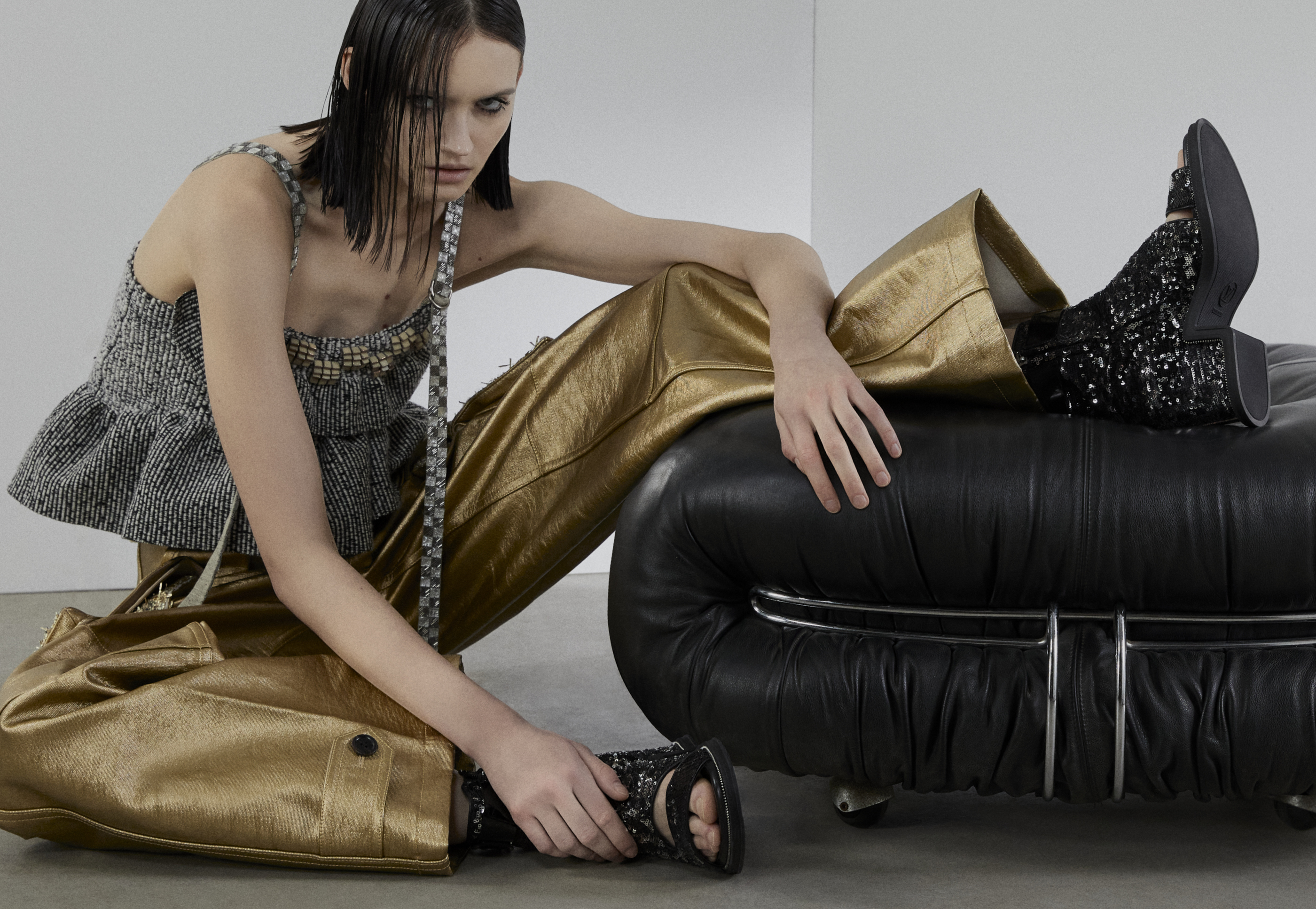 KISTEFOS: A MUSEUM IN A BRIDGE
INAUGURATED IN 2019 ABOUT 80 KM NORTH OF OSLO, KISTEFOS IS ONE OF EUROPE'S MOST IMPORTANT SCULPTURE PARKS FOR CONTEMPORARY ART. BUILT ATOP THE BASE OF A HISTORIC WOOD PULP MILL, TODAY KISTEFOS INCLUDES AN INDUSTRIAL MUSEUM, TWO ART GALLERIES, AND AN IMPRESSIVE SCULPTURE PARK IN A PANORAMIC SETTING. DESCRIBED BY ITS ARCHITECT BJARKE INGELS AS AN "INHABITABLE BRIDGE," THE 1,000-M2 BUILDING HAS A SCULPTURAL SHAPE, TWISTING IN THE MIDDLE AS IT CROSSES THE RIVER TO CONNECT THE NORTHERN END TO THE SOUTHERN END.SELECTED BY INTERNATIONAL CONTEST, THE DESIGN OF THE NEW BUILDING FULFILLS THIS SINGULAR ENVIRONMENT AND IMPROVES THE EXPERIENCE OF THE VISITOR TO KISTEFOS, ONE OF EUROPE'S MOST BEAUTIFUL NATURAL SITES, IN THEIR ENJOYMENT OF CONTEMPORARY ART...
THE FULL ARTICLE IS AVAILABLE IN THE PRINTED EDITION. ALL RIGHTS RESERVED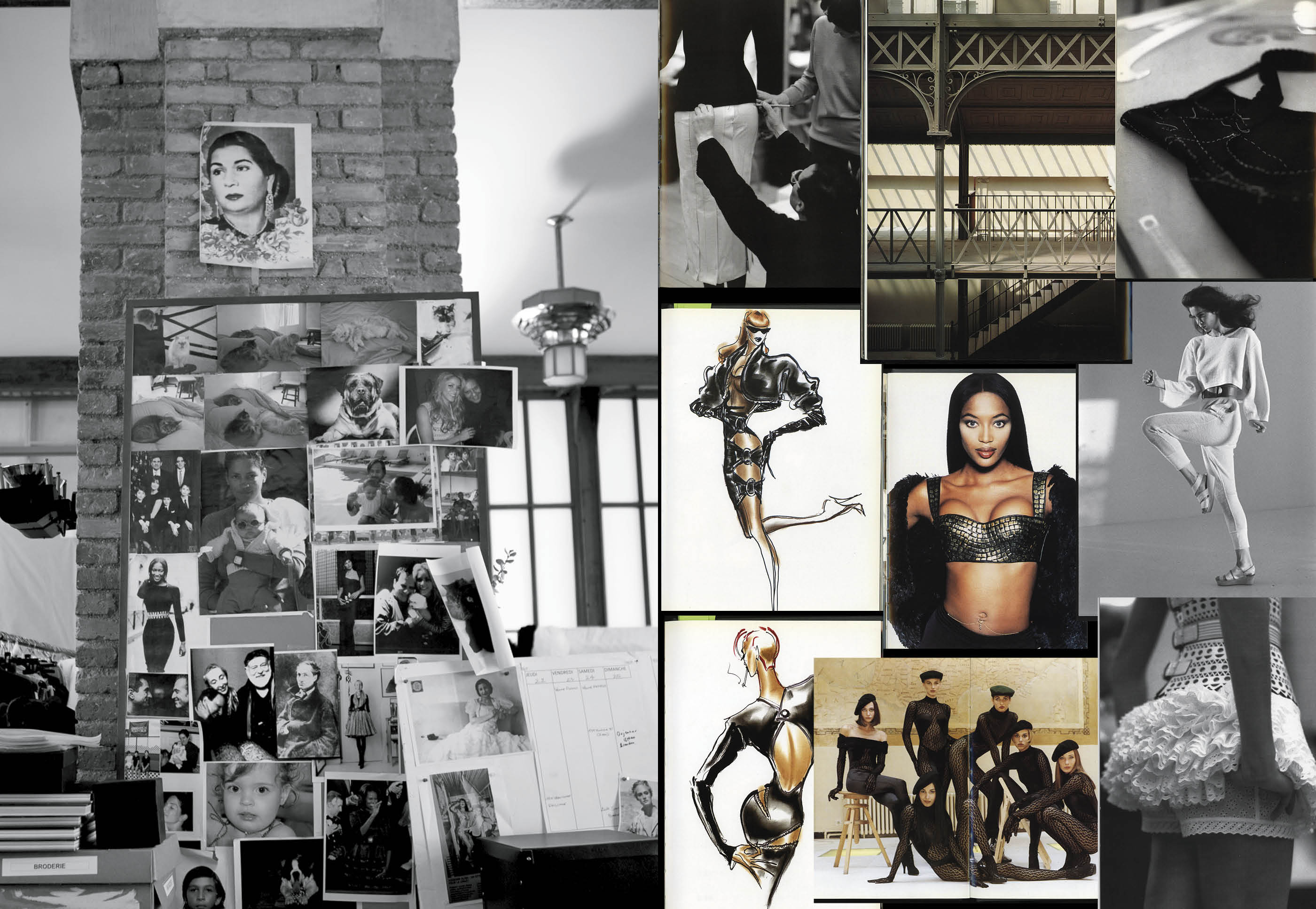 AZZEDINE ALAÏA: VISIBLE BODIES
TOO SOON. TOO LATE. THE CONCEPTION OF TIME IN FASHION IS NEVER LINEAR. IT IS CHARACTERIZED BY REPETITIONS AND SYNCOPES, DEVIATIONS AND DELAYS. AT TIMES REAL REVOLUTIONS REMAIN INVISIBLE AT LENGTH.AZZEDINE ALÄIA IS AN EXAMPLE THAT MOST PERFECTLY REPRESENTS THE COMPLEX RELATIONSHIP BETWEEN BEING A STYLIST AND THE TEMPORAL PHENOMENON THAT FASHION DESCRIBES. IF THE HEIGHT OF THIS STYLIST'S SPLENDOR CAN AT FIRST BE IDENTIFIED AS HAVING OCCURRED BETWEEN THE 1980S AND THE EARLY 1990S, HIS INFLUENCE HAS SINCE BEEN SO PERVASIVE IT HAS ALMOST BECOME INVISIBLE. INDEED, STILL TODAY, WHENEVER WE NOTICE, WHILE LOOKING AT THE CATWALK, A TIGHT-FITTING DRESS, A LEATHER JACKET WITH A MINISKIRT AND ZIPPERS THAT WRAP AROUND THE BODY, WE INTUIT THAT THERE, IN ALL ITS PURITY, IS A SIGN OF AZZEDINE ALÄIA...
THE FULL ARTICLE IS AVAILABLE IN THE PRINTED EDITION. ALL RIGHTS RESERVED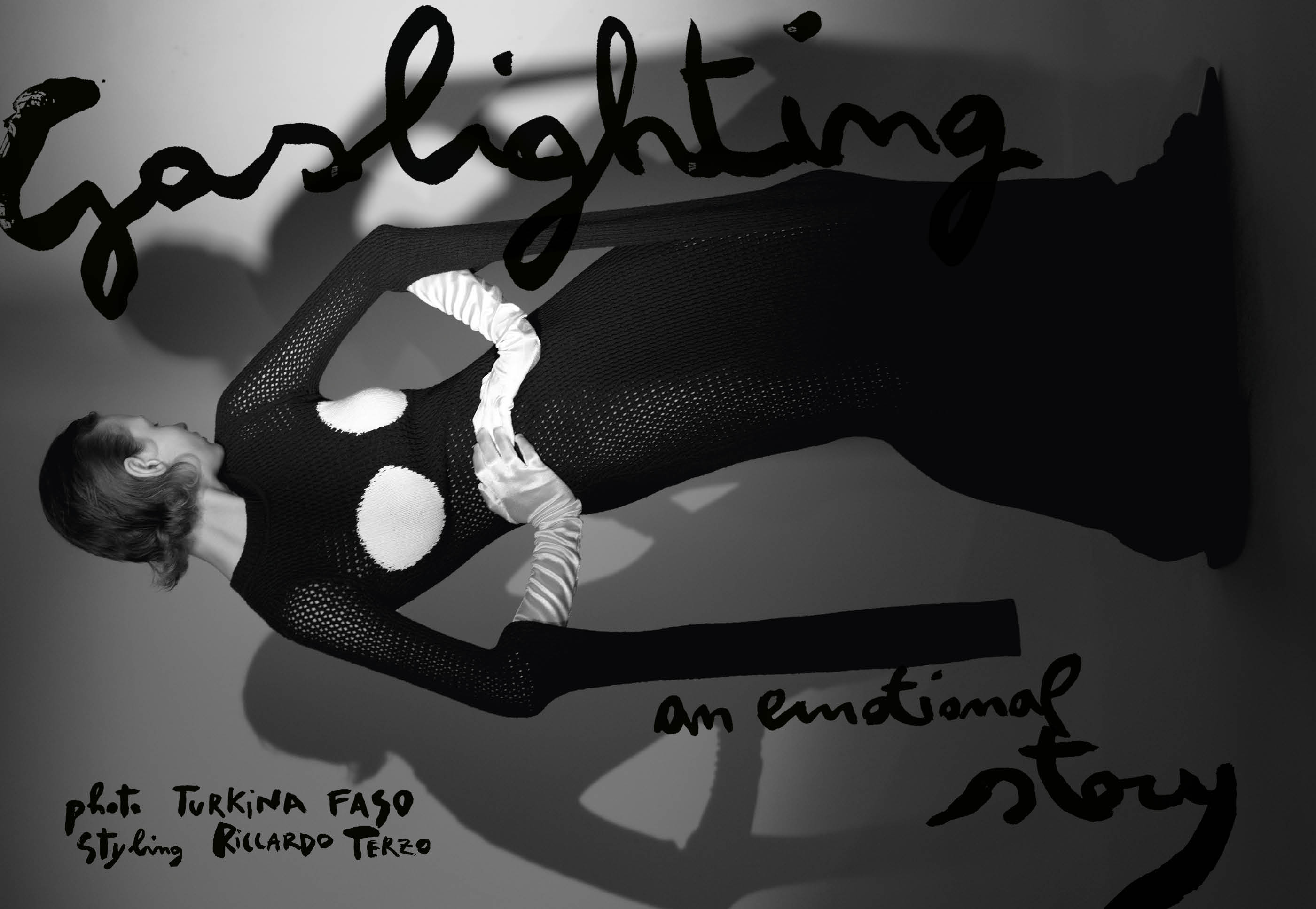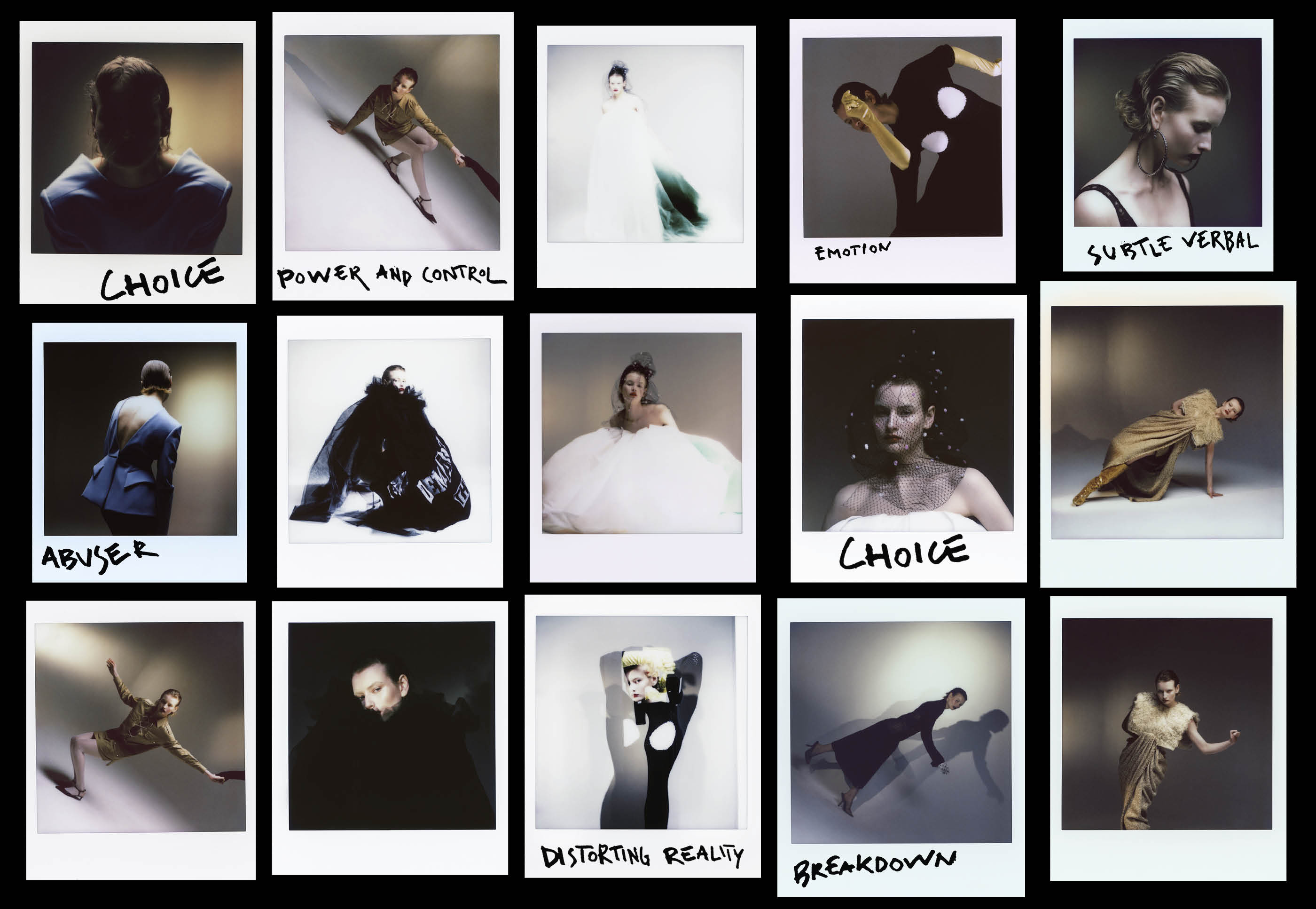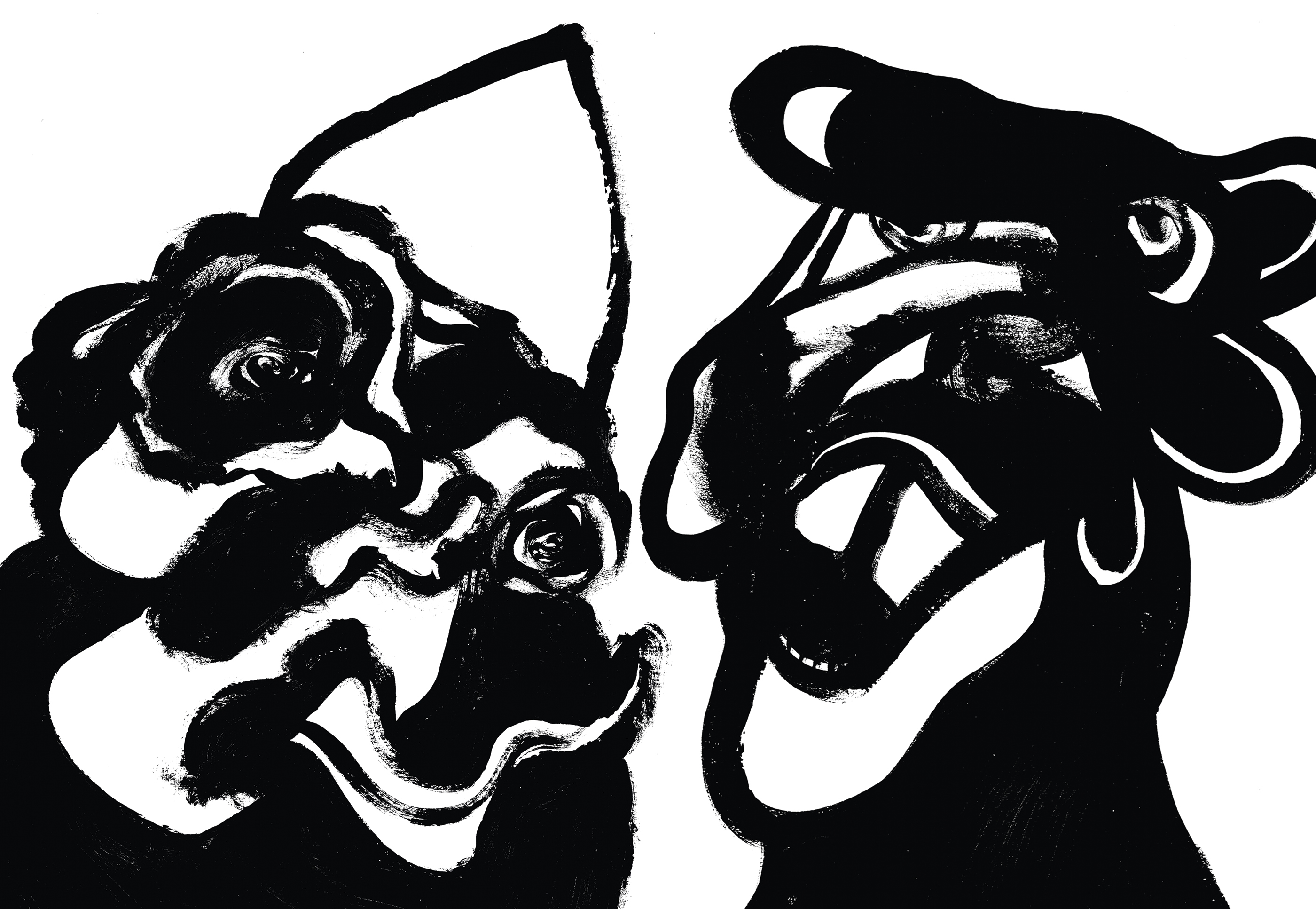 THE ANCESTRAL REFUGE
BY ALESSIA FAGIOLI GALEONE
THE STATE HIGHWAY THAT RUNS ALONG THE COAST IS A BUILDING SITE WHERE THEY TEAR DOWN MANGROVES EVERY DAY TO MAKE ROOM FOR A RAILWAY THAT WILL BRING TOURISM TO THE CONSTRUCTIONS IN THE PROCESS OF BEING BUILT. THE ANIMALS FLEE TO THE INTERIOR SEEKING REFUGE THERE, AND WE WONDER IF THIS IS THE RIGHT DIRECTION THAT PROGRESS IS TAKING. EVERYTHING ALL AROUND IS BASED ON THE MOST VIOLENT AND TOURISTICALLY STANDARDIZED CONSTRUCTIONS WITH NO RESPECT FOR THE PLANET. FROM THE STATE HIGHWAY WE TURN AND ARE SURROUNDED BY WOODS THAT BECOME A JUNGLE, WHERE IN JUST A FEW SECONDS THE LIGHT BECOMES SHADOW. THE SCENT OF THE CHLOROPHYL FILLS OUR NOSTRILS AND THE HUMIDITY WRAPS AROUND US LIKE A TRANSPARENT BLANKET. WE REACH A SMALL CLEARING WITH A ROADBLOCK AND A MAN INDICATES THE TUNNEL WE MUST TAKE. SUDDENLY, RISING UP BEFORE ME IS A BIOMORPHIC STRUCTURE MADE OF WOOD AND CONCRETE, SOMETHING THAT WE HAVE NEVER SEEN BEFORE AND THAT TAKES US BACK TO ANCESTRAL CONSTRUCTIONS.THIS EXAMPLE OF ARCHITECTURE WAS BUILT TO INCORPORATE THE NATURE SURROUNDING IT, ACTING AS A REFUGE FOR THE FLORA AND THE FAUNA, AS WELL AS THE CONTEMPORARY DESIGN.
THE FULL ARTICLE IS AVAILABLE IN THE PRINTED EDITION. ALL RIGHTS RESERVED
METAPHYSICS / METAVERSE
IS IT POSSIBLE TO DESIGN THE PERFECT VANISHING POINT FROM CONCRETE TO VIRTUAL PERCEPTION? WE MAY BE TALKING ABOUT A SIMPLER PERCEPTION, BECAUSE IT IS WITHOUT DIRECT CONTACT. A DETACHED AND DISTANT VANISHING POINT, WHICH APPARENTLY DOES NOT TOUCH US. A VANISHING POINT THAT GENERATES EMOTIONS IN SOLITUDE, ONE THAT IS PROBABLY MORE SECURE BECAUSE IT IS INTANGIBLE.THIS REFUGE IS POWERFULLY OFFERED BY THE METAVERSE, AN UNKNOWN UNIVERSE, DREAMED OF AND STEEPED IN HYPOTHESES THAT GRADUALLY BUILD UP. THE HYPOTHESES OF NEW POSSIBILITIES, NEW POWERS, AND NEW HAZARDS. WE SEEM TO NOT BE PREOCCUPIED BY THIS UNIVERSE WITHIN THE UNIVERSE. WE SEEM TO EMBRACE MANY EVERYDAY REALITIES, LIKE PIECES THAT LAY THE GROUNDWORK FOR THIS NEW WORLD. WE HAVE ALL THE MEANS AT OUR DISPOSAL:THE NET THAT CONNECTS US, VARIOUS DEVICES AND CURIOSITY – COMBINED WITH MISTRUST – IN TRYING OUT NEW APPLICATIONS AND TECHNOLOGIES THAT MAKE THEIR WAY INTO OUR WORLD, DOWN HERE.
THE FULL ARTICLE IS AVAILABLE IN THE PRINTED EDITION. ALL RIGHTS RESERVED
LEILA HEKMAT: THE ARTIST'S MASKS
INTERVIEW BY MARIUCCIA CASADIO
IN LEILA HEKMAT'S PERFORMANCE, THE WAY EACH AND EVERY INDIVIDUAL CHARACTER LOOKS IS BUILT UP IN THE DETAILS. AND IF HER ART, WHICH IS MADE UP OF ECCENTRIC AND AMAZING COSTUMES, WIGS AND ACCESSORIES – WHICH SHE DESIGNS AND MAKES BY HAND SO THAT THEY FIT EACH OF THE ACTORS ON THE SCENE PERFECTLY – IS HIGHLY VISUAL AND AROUSES IN US FEELINGS OF WONDER AND DESIRE, INTRIGUE AND ENGAGEMENT THAT FASHION SHOWS HAVE FOR SOME TIME NOW NOT BEEN ABLE TO DO – IT IS ALSO TRUE THAT LEILA HEKMAT ALWAYS TREATS EACH CHARACTER LIKE A PORTRAIT, TURNING EACH GUISE INTO A SEDUCTIVE PRETEXT, ONE THAT EXALTS THEIR APPEAL AND AT THE SAME TIME BRINGS OUT THEIR ESSENCE.
THE FULL ARTICLE IS AVAILABLE IN THE PRINTED EDITION. ALL RIGHTS RESERVED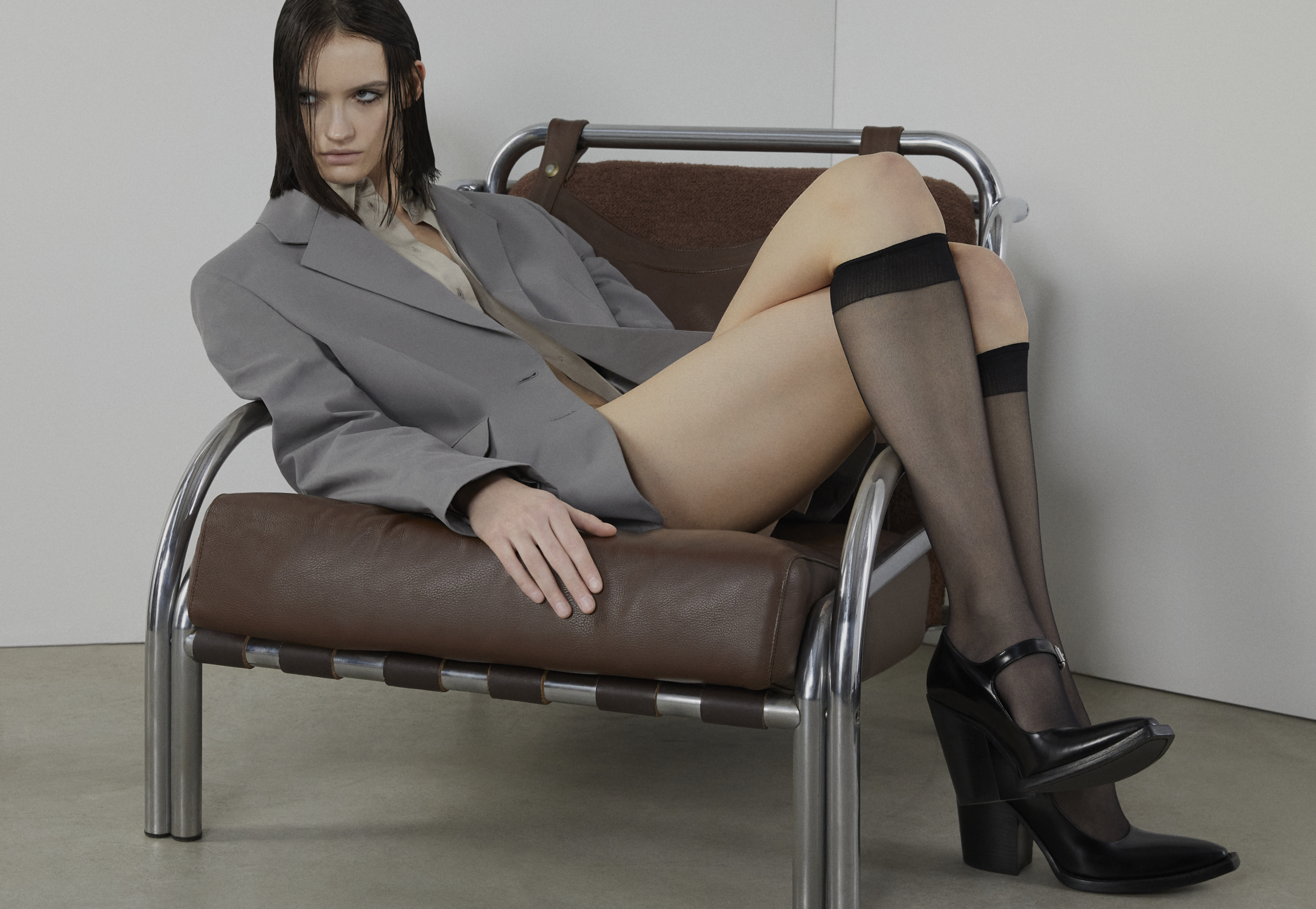 PLEASE HAVE A SEAT:

A TALE OF CHAIRS IN MULTIPLE ACTS

BY VALENTINA BARTALESI
THE CONCEPT OF CONNECTIONS IS INTRINSIC TO DESIGN AND NOWHERE MORE SO THAN IN THE DESIGN OF CHAIRS. NO OTHER TYPE OF FURNITURE OFFERS THE POSSIBILITIES OF MAKING AND FACILITATING CONNECTIONS IN THE SAME WAY OR TO THE SAME EXTENT." THUS WROTE CHARLOTTE AND PETER FIELL IN THEIR INTRODUCTION TO 1000 CHAIRS, THEIR FAMOUS BOOK DEDICATED TO THE CHAIR, THE FIRST EDITION OF WHICH WAS PUBLISHED IN 1997.TO INTRODUCE THE SUBJECT OF THIS ESSAY, PLEASE USE YOUR IMAGINATION TO PERFORM A SHORT EXERCISE.CLOSE YOUR EYES AND SKETCH AN IMAGINARY CHAIR. WHAT AN AMAZING NUMBER OF SHAPES, LINES, MATERIALS, AND TECHNIQUES!
THE FULL ARTICLE IS AVAILABLE IN THE PRINTED EDITION. ALL RIGHTS RESERVED